-->
~ ~ " Offer to SCECA members and Electrical Contractors - NEW - Leviton, Lutron and other items " ~ ~

As I am no longer active, with physical "things" limiting me sometimes, I am at the point of that thing --- " Downsizing "
See some pics below. Will be adding "STUFF" as I sift thru all
The list below are brand new mostly current Switches, Dimmers, Outlets, GFI & standard Dacora style receptacles - New Code items (4-5 years? ago )
( We also have, as you do, a VAST supply of circuit-breakers - new & used - in great shape - Need an FP style for emergency ? )
| | |
| --- | --- |
| Leviton T5325-w 15a 125v (3) in box - san 205 | Lutron Claro CA-1PSNL-WH (5) in box (1 pole 15a sw ) |
| Leviton TDR20-W 20a 125v (3) in box - ext 012 | Lutron Claro CA-3PSNL-WH (2) in box ( 3 way 15a sw) |
| Leviton TDR20-W 20a 125v (24) in box - ext131 | Lutron Satin Colors (W) SCR-20-GFST-SW (1) (20a duplex ST-TR recep ) |
| Leviton GFTR1-w 15a GFI (2) in boxes - san 102 | Lutron Satin Colors (W) SCR-20-GFTR-SW (1) (20a duplex TR recp) |
| Leviton 5325w 15a 125v - (5)in box -san 045 | Lutron Claro CAR-15-WH 15a duplex (2) in box |
| Leviton 16351-W single 20a recp, 4 in box | Lutron DIVA DVCL-153P-WH (1) LED single pole dimmer |
| Leviton 20A 2 pole TR-GFI (1) loose | Lutron DIVA DVELV-300P-WH (4) 300w electronic LV dimmer 120v |
| | Lutron DIVA DVELV-303P-W (2) 300w 3way LV dimmer 120v |
| | Lutron DV-600P 3-way pre-set incandescent dimmer (1) |
| | Lutron CARS-15-TR 15a TR duplex (5) |
| | Lutron 2 gang W "no visible screws wallplate " (8) in box |
| | Lutron single gang W "no visible screws" (5) |
| | Lutron 3 gang w - "no visible screws" (1) |
| | |
And you can probably guess, I have large covered plastic tubs with plates, outlets,switches ( mostly new ), and some real old goodies ( brass, polished/brushed SS, ).
AND, a supply of HILTI powder actuated tools and anchors. PVC, 1" and bigger, lotsa PVC fittings, lotsa EMT stuff. In fact, I would consider the 4X4 metal tray unit holding the emt and romex stuff.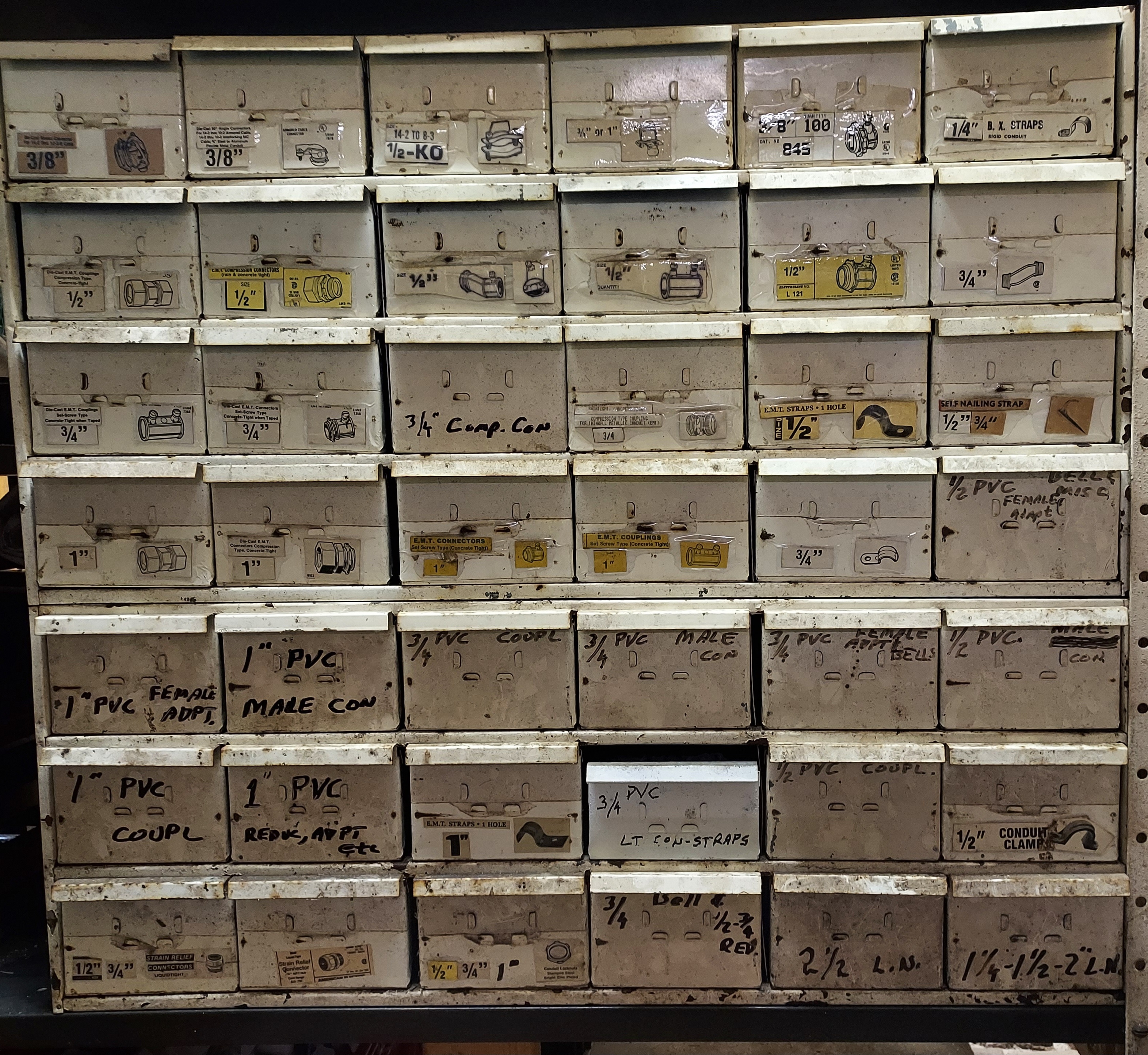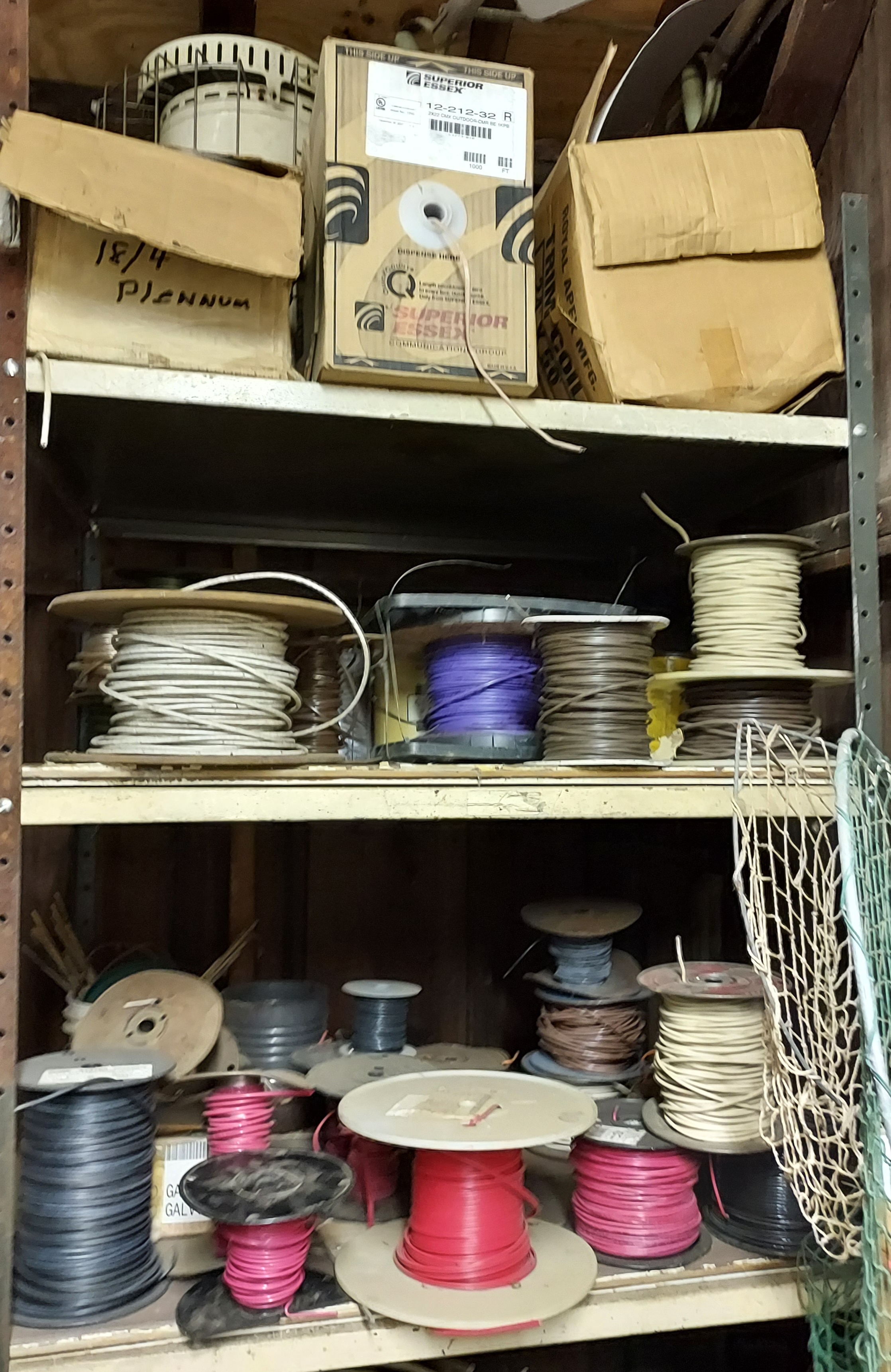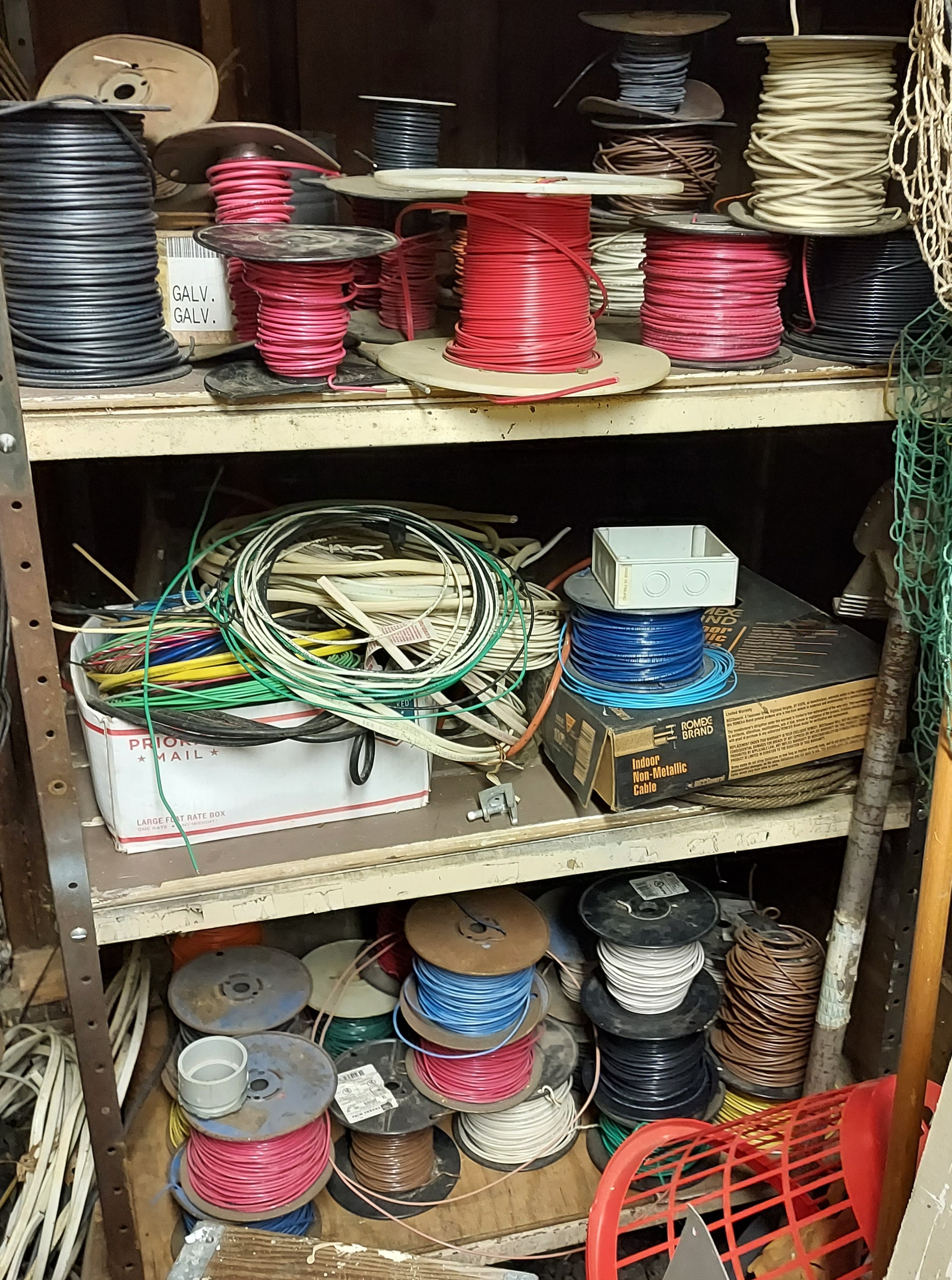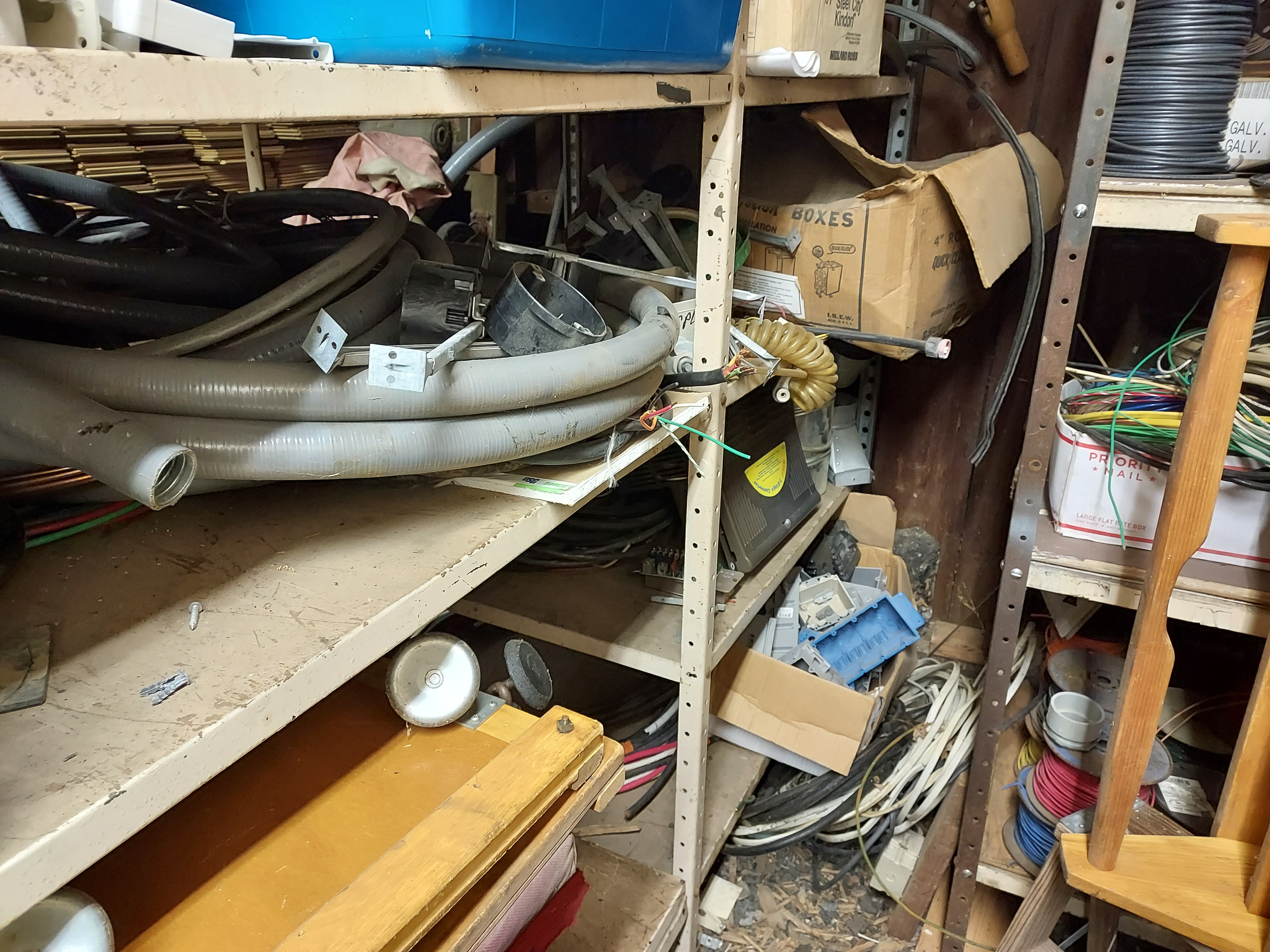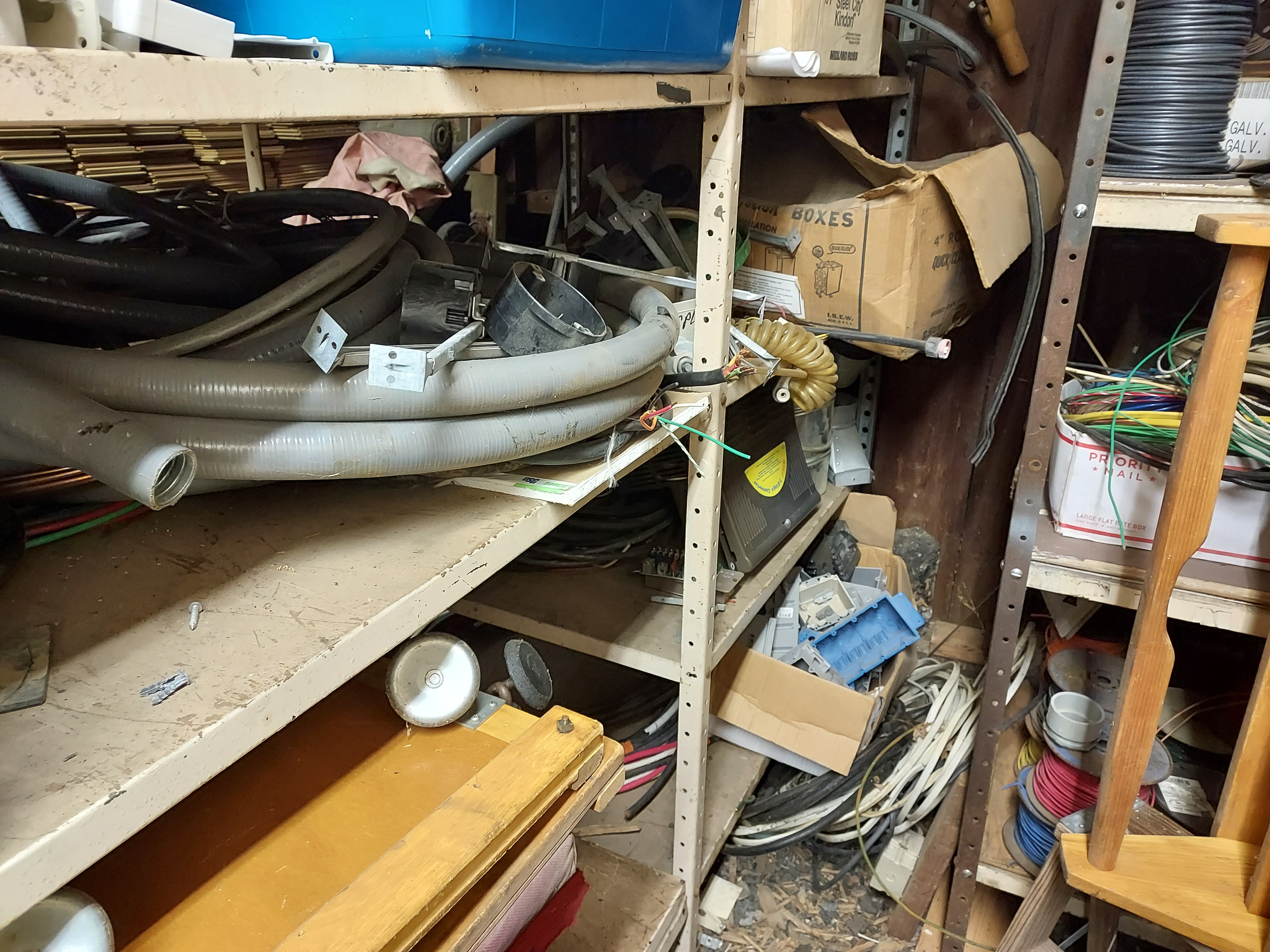 **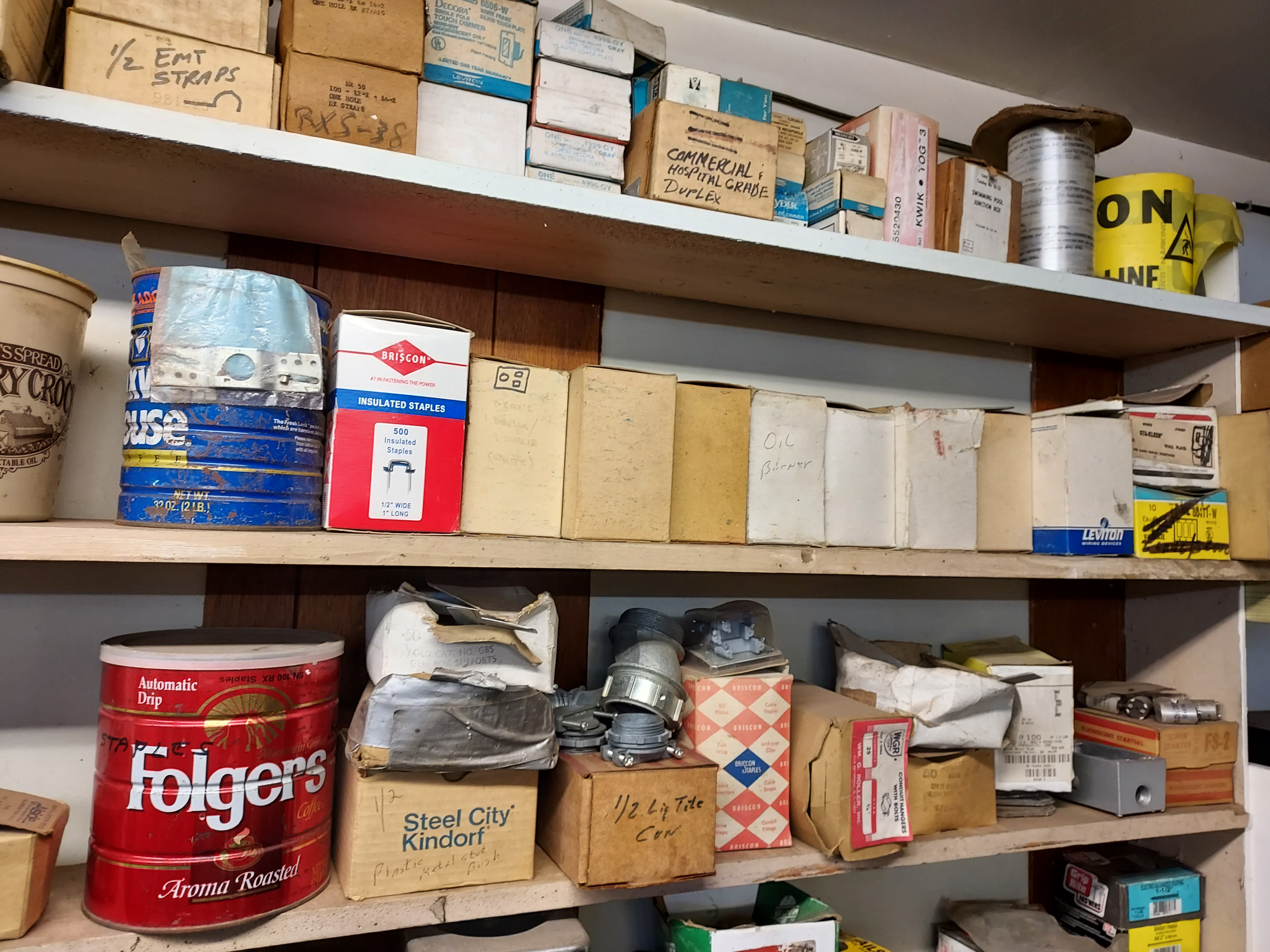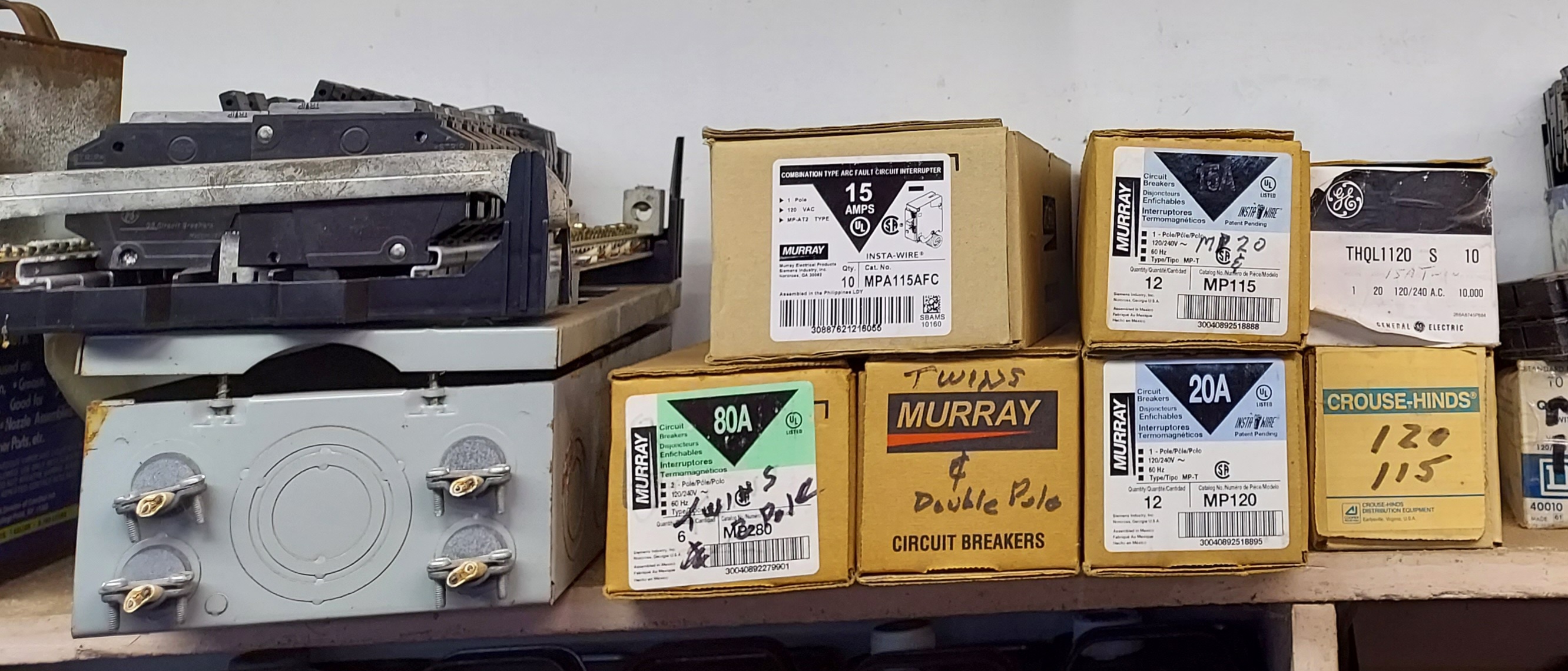 **

I am looking for 2 sections of a 5x10 baker scaffold ( The RED one ). Had six sections, loaned 2 sections to an off boadway show, and you guessed it!
And I really do not need 10 FG and Wooden ladders. Reasonable offers/trade on all above is good.
Because of todays scams and phone calls, please email me with your interest - kayted1@gmail.com with your phone, or ask Joe M. for my number.

From Ted Kapela - ( Originator & editor of 'The Light " and ex-president )