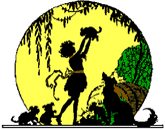 What You Always Wanted to Know About Herbs
Liquid Gold
Healthy Coffee at Katie's Java Site
These Statements and information have not been evaluated by the Food and drug Administration. This information is not intended to diagnose, treat cure or prevent any disease. Please see product label for directions and precautions.


A Healthier coffee for you, a smooth Gourmet taste
with less acidity at an affordable wholesale price
ALFALFA
Actions and Benefits - Has been dubbed "the great healer" by European Drs. Excellent source of vitamins A, C, K, B-6, E, D and U. Contains eight essential enzymes and several minerals(calcium, potassium, iron, and phosphorus). Alkalizes and detoxifies the body. Promotes pituitary gland function. Balances hormones. Improves appetite. Reduces blood cholesterol levels and plaque deposits on artery walls. Good for colon disorders, ulcers, arthritis, hemorrhaging and bleeding-related disorders, and diabetes. Contains an anti-fungus agent.


BEE PROPOLIS
Actions and Benefits - Excellent aid against bacterial infections- Helps stimulate the immune system. May also help tonsillitis, ulcers and halitosis. May reduce inflammation of the throat and mouth. Helps with dry cough and throat. May help with acne.


BILBERRY
Actions and Benefits - Helps to strengthen connective tissue and control insulin levels. May help halt or prevent macular degeneration. May be useful for night blindness, cataracts, stress, anxiety, inflammation, and hypoglycemia.


BLUE COHOSH

Actions and Benefits - Source of Calcium, inositol, iron, magnesium, phosphorus, potassium, salts, and vitamins B3,B5,B9, and E. Helps with menstrual and urinary disorders and cramps. Can help with anxiety and nervous disorders. Has anti-inflammatory properties so can help with arthritis. Has been suggested to use for a cough and asthma. Has been found to have some antibiotic, anti-fungal, and immune-stimulating properties. Stimulates uterine contraction for childbirth and has been used to induce labor.
CAUTIONS: - People with high blood pressure, heart disease, diabetes, glaucoma or history of stroke should take caution when using this. Pregnant women should not take this.


BURDOCK

Actions and Benefits - Source of an abundance of minerals, especially iron. Purifies the blood, restores liver and gallbladder function and stimulates the immune system. Some believe can help reduce cancer tumors. Can be used as a blood purifier, diuretic, mild laxative. Can aid in treating skin disorders like acne, boils, carbuncles and others. Can help with urinary tract infections, kidney problems, and painful urination.
CAUTIONS: - Pregnant women should not take this. Can be a uterine stimulant.


CATNIP
Actions and Benefits - Has antispasmodic properties, as well as tranquilizing and calming effects. Has some antibiotic properties. Can help ease menstrual cramps. Can help soothe nerves aiding in sleep. Can help reduce fever, and cure diarrhea.


CAYENNE
Actions and Benefits - Is a catalyst for all herbs. Helps improve circulation. Aids digestion. Helps arthritis and rheumatism. Helps stop bleeding ulcers. Good for the kidneys, lungs, spleen, pancreas, heart and stomach. Can be used as a gargle for sore throats and hoarseness. Reduces nausea from sea sickness and relieves symptoms of rheumatism and inflammatory ailments.


CHICKWEED
Actions and Benefits - Contains nutrients. Ascorbic acid, biotin, Choline, copper, Inositol, PABA, phosphorus, Rutin, B6, B12, and D3. Helps with circulatory problems. May lower blood lipids. Other uses are for colds, coughs, bronchitis, asthma, skin diseases, warts,and inflammation. Also used as a laxative.


CRAMP BARK
Actions and Benefits - Uterine sedative. Alleviates menstrual cramps. Can help in acute treatment of heart palpitations and rheumatism. Can be used as an antispasmotic in the treatment of asthma.


DAMIANA
Actions and Benefits Good for reproductive organs, nerves and kidneys. Strengthens male sexual system, is a mild aphrodisiac for both men and women. It is also useful as an anti-depressant, aids in digestion, and as a treatment for mucous congestion and consequent coughs.


DONG QUAI ROOT
Actions and Benefits - High in vitamin E and iron. Used to dissolve blood clots. Can help alleviate menopausal hot flashes and depression. Helps alleviate vaginal dryness. Useful for all female problems. Increases the effect of ovarian/testicular hormones. During menopause, assists in transition of estrogen production from the ovaries to the adrenal glands. Popular Chinese herb used to improve mental acuity and to help relieve symptoms of daily stress and mental fatigue.


ECHINACEA
Actions and Benefits - Stimulates activity of the immune system in general. Protects healthy cells from viral and bacterial attack. Can help lubricate joints aiding people with arthritis symptoms. Helps fight viruses like cold and flu. Blood cleanser. May help prevent infections ( by increasing immune system). Can help preserve white blood cell counts for patients undergoing radiation treatments (consult your physician). May help with yeast infections. Also used to relieve symptoms of hay fever and other allergies.


FENNEL
Actions and Benefits - Has anti-spasmodic properties. Can aid with digestive problems. Promotes functioning of the liver., spleen; also clears the lungs. Relieves cramping. Can help to promote menstruation. May help relieve discomforts of menopause. May help aid with milk production for nursing mothers. Blood purifier. Helps decrease the appetite so it has been used for weight loss.


FEVER FEW
Actions and Benefits - Has antispasmodic properties. Helps relieve headache pain, including migraines. Helps with dizziness & tinnitus. May help reduce blood pressure. Can help with menstrual discomforts. Can help as digestive aid.
Ganoderma Lucidum ( Reishi, Lingzhi )

Actions and Benefits - Ganoderma lucidum is the scientific name for Red Mushrooms, and is said to be more powergul than Ginseng. Known as the "Miraculous King of Herbs", it is called Lingzhi in China, Reishi in Japan and Youngchi in Korea. This 2000 year old herb has no known side effects, may be consumed daily, is non-toxic, is considered to be an adaptogen, has no known adverse interactions with any drugs except for some blood-thinners.
Ganoderma aids in the cleansing and detoxifying the body. In doing so, it helps to regulate and rejuvenate the body functions and strengthen the immune system. Modern clinical research also supports many of the uses for this mushroom as described in traditional medicine. It benefits immune health, cardiovascular health, and liver function. Reishi is also frequently used by mountain climbers to combat altitude sickness and is contained in many of the performance enhancing herbal formulas used by Chinese athletes. Currently, Reishi is being tested in major cancer research facilities in aiding cancer remissions.

GARCINIA
Actions and Benefits - Garcinia, also known as Garcinia Cambogia or Mangosteen Oil tree, contains a biologically active compound that is known to inhibit the synthesis of lipids and fatty acids, and lower the formation of LDL and triglycerides. Garcinia contains significant amounts of Vitamin C and has been used as a heart tonic. Research suggests that this natural extract may also inhibit the conversion of excess calories to body fat. Additionally, appetite is also suppressed by promoting synthesis of glycogen. Glycogen is the stored form of glucose, one of the body's primary sources of energy. Increased glycogen production and storage is the body's normal way of signaling the brain'ssatiety centre that enough food has been eaten. This has made Garcinia a very effective herbal medicine for controlling obesity and cholesterol. It is well established as a fat burning agent all over the world. It is recommended as a dieting aid supported by exercise and a balanced nutritional diet.
SIDE EFFECTS - None DRUG INTERACTIONS - None CONTRAINDICATIONS - None

FAQ - What is Garcinia?
Garcinia, also known as Garcinia Cambogia, Mangosteen, and Brindall berries, is an herb that is known to inhibit the synthesis of lipids and fatty acids lowering the formation of LDL cholesterol and triglycerides. Additionally, appetite is also suppressed by promoting synthesis of glycogen, thus sending the brain signals of satisfaction and fullness sooner.

Who can take Garcinia?
Garcinia can be taken by practically everyone, regardless of age and gender. Garcinia can be taken for the following reasons:
- Helps reduce body's ability to store fat
- Lowers body weight through appetite control
- Lowers serum triglycerides
- Creates a process in the body called thermogenesis
- Helps with catarrhal conditions of the throat, urinary system, and uterus
- Garcinia does not contain any addictive components and can be taken without fear of addiction for extended periods of time.
- Garcinia has been found to have no adverse or toxic side effects. However, consuming more than 10 g could prevent mineral absorption or cause gastric irritation.

What kind of action does Garcinia have on the body?
Garcinia's effect is to stifle the body's ability to turn-over the supply of carbohydrates into fat and augment calorie-burning. It is known to subdue appetite, slowing down the conversion of excess carbohydrates into fat. In this process, it will build additional stores of body energy (glucose). Garcinia has been shown to inhibit fat storage and is active as an appetite suppressant, burning fat via thermogenesis. Subsequently, it efficiently compounds glucose and builds up glycogen stores. The result is less hunger, a reduction in fat and experience of more energy. Garcinia, when taken over a period of time, has the ability to slow production of fat and help the body metabolize it more efficiently. Garcinia increases how much energy the body burns (basal metabolic rate). Garcinia helps reduces carbohydrate craving and appetite, overall and increases weight loss during dieting.
Herbal medicines provide progressive, long-term benefits. Certain classes of herbs work well in acute conditions to provide quick relief, however herbs like Garcinia need to be taken for at least 3-4 weeks before the benefits of taking it can be experienced. Optimally, you may have to take Garcinia for anywhere between 3 and 6 months to experience the full range of benefits. Individual results can vary.
SCIENTIFIC VALIDATION - Garcinia has been scientifically validated by many clinical studies. Its formula has been subjected to the modern scrutiny of clinical testing to prove its benefits in gently addressing your health concerns, and its quality is controlled by the most sophisticated chromatographic "fingerprinting" techniques.

GARLIC
Actions and Benefits - Is a natural antibiotic. Protects from infection and detoxifies the body. Good for all diseases, infections, fungus, and bacteria. To Russians it is known as "Russian penicillin". Is considered by some as The Wonder Drug. Strengthens blood vessels, lowers blood pressure. Aids in treatment arteriosclerosis, asthma, arthritis, cancer, circulatory problems, colds, flu, digestive problems, heart disorders insomnia, liver disease, sinusitis, ulcers and yeast infections.


GINGER
Actions and Benefits - Has antispasmodic properties. Has anti-nausea properties. Can help kill influenza virus, and increases immune system's ability to fight infection. Has anti-inflammatory properties. Good for morning sickness and motion sickness. Can help with menstrual cramps and hot flashes. Can help fight off cold and flu. Helps with arthritis symptoms. May help prevent heart problems. Can help lower blood pressure and may prevent internal blood clots. Eases the effect of a cold and soothes a sore throat.


GINKGO BILOBA
Actions and Benefits - Has been called the Elixir of Long Life. Ginkgo products in Europe have sales of $500 million a year, where it is used extensively to treat a variety of ailments..short term memory loss, mild depression and vertigo. It has been found to hinder the action of a substance the body produces called platelet activation factor (PAF). PAF has been linked to asthma attacks, organ graft rejection, arterial blood flow, blood clots that cause heart attacks and some strokes. Research is being done for the help with prevention of transplant rejection. And it's effectiveness with Alzheimer's, allergies and high blood pressure. Can increase blood flow to the brain which can reduce chance of stroke and may help speed recovery from a stroke. Also can improve blood flow to the heart reducing chance of a heart attack. May help relieve impotence which is caused by lack of blood flow. Improved blood flow to brain can increase memory. May help with macular degeneration (eye disease that causes blindness). Also can help with dizziness (vertigo), hearing damage and tinnitus (ringing in the ears). Can help prevent bronchial constriction, which is what would help asthma sufferers. May also help improve blood flow to legs reducing pain associated with intermittent claudication (narrowing of arteries).
CAUTION:People with blood clotting problems should use caution when taking.


GINSENG
Actions and Benefits - There are several forms of ginseng American, Siberian, Chinese & Korean, and Brazilian. There is a slight variation of some of the active chemicals in these different types, overall they have similar effects. Can have an effect of increased energy. Can stimulate the immune system, increasing ability to fight off viral and bacterial infections. Can help reduce cholesterol and increase good cholesterol (HDLs), this in turn may reduce the risk of heart attacks. Can help counteract fatigue and increase physical stamina. Can help counteract damage caused by physical and emotional stress. Can also enhance memory. Can reduce blood sugar levels, which could help with managing diabetes. Can help improve liver function and protect liver from the effects of harmful drugs or alcohol. Can help minimize damage to cells for patients undergoing radiation treatments. Can help as an appetite stimulant and may increase the ability of the intestines to absorb nutrients. Possibly may be a mild sexual stimulant. It is helpful for coughs, colds and chest congestion. Reduces symptoms of feverish and inflammatory illness and can help relieve nausea and vomitting.
CAUTION: People with the following problems should use caution when using ginseng: insomnia, hay fever, fibrocystic breasts. fever. asthma, emphysema, high blood pressure, hypoglycemia, cardiac arrhythmia and blood clotting problems.


GOLDENSEAL
Actions and Benefits - Infection fighter, has antibiotic properties. It also has immune stimulant properties. Can be used topically to treat wounds. Has been shown to inhibit Candida. Enhances blood flow to the spleen and thus improves spleen function. Can inhibit infections caused by strep. Natural antibiotics work much differently to destroy microorganisms than their medicinal counterparts. These herbs do not compromise the immune system, as pharmaceutical antibiotics can - they make the body healthier. Goldenseal should not be used for prolonged periods.
CAUTION: Should not be taken by pregnant or lactating women.


GOTU KOLA
Actions and Benefits - Accelerates wound healing, improves circulation in the legs. helps eliminate excess fluids (acts as a diuretic) in the body. Shrinks tissues, stimulates central nervous system. Increases sex drive. Decreases fatigue and depression. Helps with Cardiovascular and circulatory disorders, connective tissue disorders, kidney stones, poor appetite, and sleep disorders. Relieves tension.


HOPS
Actions and Benefits - Has properties of being a sedative. Maybe good for nervousness, pain, stress, insomnia, muscle cramps, toothaches, earaches, and shock. Caution: Pregnant women should not use it and if have estrogen-dependent breast cancer should use caution


KAVA KAVA
Actions and Benefits - Induces physical and mental relaxation. Is a potent analgesic. Acts as a diuretic and genitourinary antiseptic. Helpful for anxiety, depression, insomnia, stress-related disorders, and urinary tract infections.


KUDZU ROOT
Actions and Benefits - Reduces the effects of alcohol. Neutralizes acidity in the body and thus relieves minor aches and pains. Commonly used for cold and flu symptoms as well as gastrointestinal problems


LETTUCE
Actions and Benefits - Resembles a feeble opium without its tendency to upset the digestive system. It is used to a small extent as a sedative and narcotic. It is also said to be a mild diaphoretic and diuretic, easing colic, inducing sleep and allaying cough.

LICORICE ROOT
Actions and Benefits - Has anti-inflammatory and anti-arthritic properties. It stimulates cell production of interferon, (the body's anti-viral compound). Has properties to fight disease-causing bacteria and the fungus responsible for vaginal yeast infections (Candida albicans). Can help as a stimulant for intestinal secretion to help as a treatment for ulcers. Has been used to treat liver problems and help control hepatitis. May be beneficial for hypoglycemia, bronchitis, stress, colds, nausea, colitis, and inflammation. May decrease muscle or skeletal spasms.Has the ability to stimulate the adrenal glands.
CAUTION: People with high blood pressure, diabetes, glaucoma, or history of heart disease should use caution. Pregnant women should not use it.


MA HUANG

Actions and Benefits - Stimulates the sympathetic nervous system, which makes it particularly useful for asrhma (used for 5000yrs in China), emphysema, bronchitis, whooping cough, hay fever and allergic rashes. In Chinese herbal medicine it is also used for the treatment of arthritic and rheumatic problems. Increases blood pressure. Increases heart rate. Helps body dispose of excess fluid by increasing amount of urine produced. Elevates mood. May be useful in treatment of congestive heart failure, kidney failure, liver failure.
CAUTION: People with heart disease or diabetes melitis, and pregnant women should not use it.


MARSHMALLOW ROOT
Actions and Benefits - Soothes and heals skin, mucous membranes, and other tissues, externally and internally. Acts as a diuretic and expectorant. May help relieve upset stomach. May help with the respiratory rawness associated with sore throat, cough, colds, flu and bronchitis. May help boost immune system to help fight infections.


NETTLE
Actions and Benefits - Blood purifier. Know to stop hemorrhage from the urinary organs, lungs, intestines, nose and stomach.


OATSTRAW
Actions and Benefits - Helps relax aches and pains, relieves body tension, acts as a restorative nerve tonic. Helps build immune system. May help loosen mucus in lungs and expel it. Can also be good to help calm nerves, is good for digestion, and may have antidepressant properties.


PARSLEY
Actions and Benefits - Diuretic, aperient, expectorant, carminative. Rich in iron and Vitamin C. Chiefly used for its diuretic effect. Known it help expel gallstones.


PASSION FLOWER
Actions and Benefits - Contains substances that have the properties of being a tranquilizer or mild sedative. Has antispasmodic properties. Used as a tranquilizer or mild sedative. May help as a digestive aid. May help with menstrual cramps. May help kill bacteria, mold and fungi aiding as a wound treatment. May help relieve pain.


PEPPERMINT
Actions and Benefits - Is an antispasmodic and stimulant. Increases stomach acidity. Has anti-inflammatory and anti-arthritic properties. Fights disease-causing bacteria and the fungus that causes vaginal yeast infections. Used for heart trouble, rheumatism, convulsions, spasms, headaches, chills, colic, fever, nausea, diarrhea. Helps control hepatitis and improves liver functions.


PRIMROSE OIL
Actions and Benefits - Contains highest amount of GLA (Gamma linolenic acid) an essential fatty acid. GLA is needed to produce hormone like compounds called prostaglandins (PGs) which are vital for good health. A deficiency of GLA can result in impaired production of PGs and adversely affect your physical well-being. Can help lower cholesterol and help with lowering high blood pressure. Aids in weight loss, menstrual disorders, relieves hot flashes, helps with skin disorders. multiple sclerosis, and arthritis pain.
CAUTION:Those suffering from estrogen related breast cancer should limit intake of primrose oil.


RED CLOVER
Actions and Benefits A sweet herb that is a blood purifier, an antibiotic used for tuberculosis and to fight other bacteria. A relaxant and an appetite suppressant. May help relieve menopausal symptoms. There are claims that it may help with non-estrogen cancer tumors. Good for inflamed lungs, whooping cough and other inflammatory conditions related to gout and arthritis. Can help with skin disorders-. Relaxing to nerves and entire system.
CAUTION:Those who have cancers aggravated by estrogen should use caution when using

Reishi ( See Ganoderma Lucidum )

ROSE HIPS
Actions and Benefits - Good source of Vitamin C. Helps for colds and flu. Good for infections and bladder problems. Helps combat stress.


ROSEMARY
Actions and Benefits - Because of the very powerful antioxidant properties, it has very strong preservative powers compared with commercial food preservatives, BHA and BHT. Good as a digestive aid. Helps relieve nasal and chest congestion from colds and allergies. Has anti-spasmodic properties. Can help with indigestion, headaches and inflammation of joints.

SAGE
Actions and Benefits - Because of the very powerful anti-oxidant properties, it has very strong preservative powers compared with commercial food preservatives, BHA and BHT. Good as a digestive aid. May help to promote menstrual cycle. May help with wound healing by preventing infections. May help with a sore throat. Has anti-spasmodic properties.


ST. JOHN'S WORT
Actions and Benefits - This herb has been used as an herbal remedy for over 2,000 years and has the ability to cross the blood/brain barrier. Has been shown to have anti-bacterial, anti-fungal and anti-inflammatory effects. It contains a substance, hypericien, that has antiviral and anti-depressive action. With these properties, the herb has been used for and may help as a mild anti-depressant, and studies are being done as an immune booster to help fight AIDS. May also help with sciatica, insomnia, menstrual cramps, headache, colds, chest congestion and as a tranquilizer.


SARSAPARILLA
Actions and Benefits - Helps regulate hormones. It is a good blood purifier. Acts as a diuretic. Increases energy. May be good for stomach and kidney problems. Has been used as a treatment of impotence, liver problems, rheumatism and gout. May reduce fever and clear up skin disorders.


SAW PALMETTO
Actions and Benefits - Acts as a diuretic and urinary antiseptic. May enhance sexual functioning and desire. Stimulates appetite. Helps inhibit production of hormone that causes enlargement of the prostrate.


SKULLCAP
Actions and Benefits Excellent for almost any nervous system malfunction. Aids in weaning individuals from barbiturate addiction and excessive use of valium. Helps as a sedative, nerve tonic and anti-spasmodic. Improves circulation and strengthens the heart muscle. Helps to strengthen and support the nervous system. Helps for a wide range of nervous disorders, insomnia, anxiety and digestive problems. Relieves pain, stress, muscle cramps and spasms. Helps with alcohol and drug withdrawal.


SLIPPERY ELM

Action and Benefits - Contains B-complex vitamins and is high in protein. Beneficial effect on the whole body. Helps heal and soothe inflamed or irritated areas. Helps with cough, sore throat, diarrhea, ulcers, colitis, vaginal irritations, and hemorrhoids. Neutralizes stomach acidity and absorbs noxious gases. Soothing and healing to the mucous membranes of the lungs, and tissues of stomach, bowels, kidneys, and the urinary tract.


VALERIAN ROOT
Actions and Benefits - Is nourishing and soothing to the nervous system. Helps as a sedative for nervousness, anxiety, stress, and hysteria. Improves circulation. May also help with colds, coughs, migraines, muscle pains cramps, insomnia, high blood pressure, headaches, and chest and congestion.


WHITE OAK BARK
Actions and Benefits Contains nutrients, calcium, manganese, iodine, iron, selenium, magnesium, potassium, silicon, and zinc. Is good for skin, teeth, kidneys, varicose veins, Herpes, thrush and yeast infections. Contains properties for clotting, shrinking, and disinfecting. Helpful in treatment of diarrhea and disintery.


WHITE WILLOW BARK

Actions and Benefits - Contains the chemical (salicin) that aspirin is derived from. Good as a pain reliever for headaches, arthritis, menstrual cramps, other pains and inflammations. Used as a fever reducer and as an antacid in stomach troubles (heartburn, gas, indigestion).


WOOD BETONY
Actions and Benefits - Contains nutrients, magnesium, maganese, phosphorus and tannins. Stimulates the heart and relaxes the muscles. Acts as a mild sedative to the central nervous system. Good for the immune system, nerves liver and spleen. Helps with anxiety induced headaches as well as various minor aches and pains.